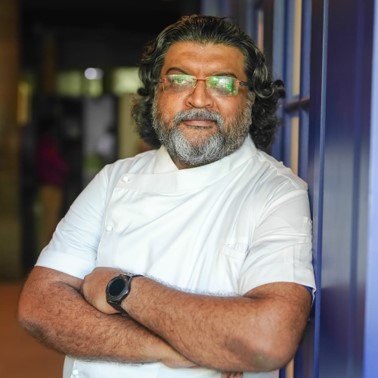 Chef Koushik S. a.k.a. The Mad Chef
He passed out of IHM Bengaluru and has been responsible for a lot of the startup chains of Food & Beverage Retail in the country.
He has had a successful career in the hospitality industry specifically chain operations, then started his one stop company Eatitude, especially for young entrepreneurs willing to get into this industry but hesitant to do so because of lack of knowledge.
His passion for cooking started at the age of 5 by taking inspiration from Asterix and Obelix, our favorite MaddChef tiptoed into the kitchen and climbed on a bucket and made his first creation, a "Cheese Fondue".
Many years on, after training under many Master Chefs he still "Lives to Learn and Loves to Eat". Many of his creations are still the top selling items on Chain establishment Menus.
He has a large fan following and is working on projects in major cities in India and U.S.A.